Camera Grand Prix 2018 / CJPC
Camera Grand Prix 2018 -outline-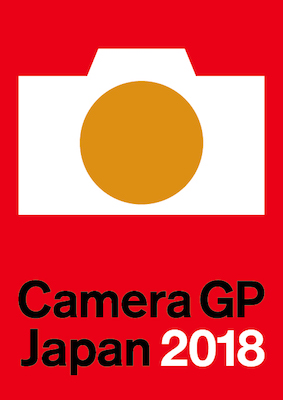 Camera Grand Prix is held by Camera Journal Press Club (CJPC, Japan), a group of representatives from magazines or websites specializing in photos and cameras. CJPC, established in September 1963, has 10 members from the media as of April 2018. The selection committee, organized under the auspices of CJPC's Camera Grand Prix Executive Committee, deliberates and selects the best products for the four awards from among those introduced into the market during the previous fiscal year (namely from April 1, 2017 to March 31, 2018).
Camera Grand Prix "Camera of the Year" is granted to a still camera recognized as the best of all released during the period. "Lens of the Year" is awarded to the best lens launched in the Japanese market, while "Readers Award" is determined by general camera users' vote on the dedicated website. (The voting period this time was from March 23 to April 12, 2018.) In addition, CJPC members give "Editors Award" to a camera or another form of photography-related product, excluding the one awarded "Camera of the Y ear", in consideration for the product' s popularity , topicality , and innovativeness.
The selection committee included CJPC members, chief editors (or managing directors) of CJPC member publications, external members entrusted by Camera Grand Prix Executive Committee, and other special members such as academic experts, technical writers, professional photographers, and representatives from photo-related organizations. Also, TIPA, the Technical Image Press Association, an association of photo- or imaging-related magazines, which now has 30 members from 17 countries mainly in Europe, joins the committee. In total, 53 people were involved in the selection process this year.
The reasons for choice stated here were composed by Camera Grand Prix Executive Committee based on the selection committee members' opinions.
Camera of The Year
Camera Grand Prix 2018 Camera of the Year is to be awarded to "α9", produced by Sony Corporation.
Lens of The Year
Camera Grand Prix 2018 Lens of the Year is to be awarded to "M. ZUIKO DIGITAL ED 17mm F1.2 PRO", produced by Olympus Corporation.
Readers Award
Camera Grand Prix 2018 Readers Award is to be given to "D850", produced by Nikon Corporation.
Editors Award
Camera Grand Prix 2018 Editors Award is to be given to "D850" produced by Nikon Corporation, and to "LUMIX G9 PRO" produced by Panasonic Corporation.
About The Camera GP emblem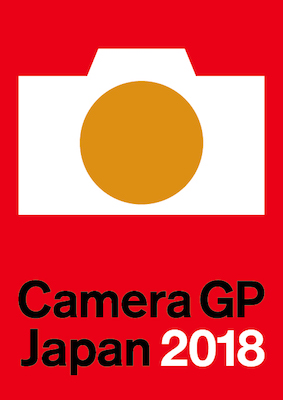 The Camera GP emblem is trademark (registration pending) of the C.J.P.C (Camera Journalist Press Club of Japan). The use of the emblem is not permitted except for the purpose of creating news articles on the Camera Grand Prix. In that case, however, any alteration or partial use of the mark is not allowed.
【GUIDE LINE】
Color:Use it by the color basically.
Size:Use it by 8mm or more in width.
Others:The ratio in length and breadth cannot be changed/A part alone cannot be used/The color cannot be changed/Other elements cannot be added.
All inquiries:Camera Journal Press Club /JAPAN
Website: http://www.cjpc.jp/
Email: camera-gp@cjpc.jp

Camera of The Year
Sony α9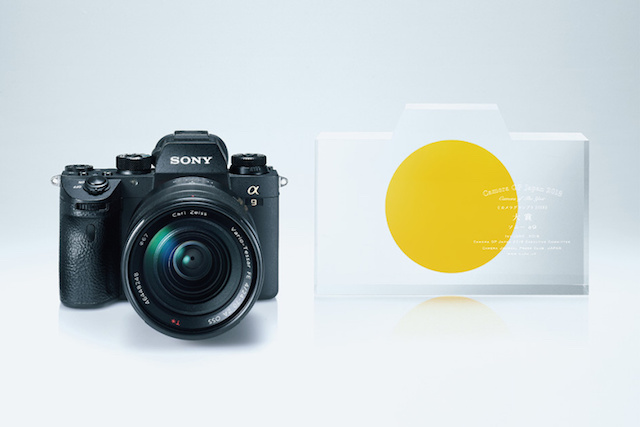 Reasons for choice
It is surely an epoch-making camera, indicating further possibilities of cameras in the future. As a mirrorless camera with a 35mm-full-frame image sensor, Sony α9 delivers a great performance. The 35mm-full-frame stacked CMOS image sensor with a built-in memory device provides a fast readout, showing a great potential of a mirrorless camera equipped with an electronic, not mechanical, shutter used as the main one. The feature enables the fast, completely silent, continuous shooting at 20 frames per second with little distortion and no blackout on the electronic viewfinder, all of which have been difficult for conventional electronic shutters. While its autofocus system gives a high precision thanks to its 693-point focal plane phase detection, which covers approximately 93% of the frame, its eye detection/tracking also works superbly. It has changed the concept of a mirrorless camera, convincing us that some images, both still and moving alike, can be captured only with this camera. Fits for professional use. Many members of the selection committee highly appreciated the innovative quality.

Lens of The Year
OLYMPUS M.ZUIKO DIGITAL ED 17mm F1.2 PRO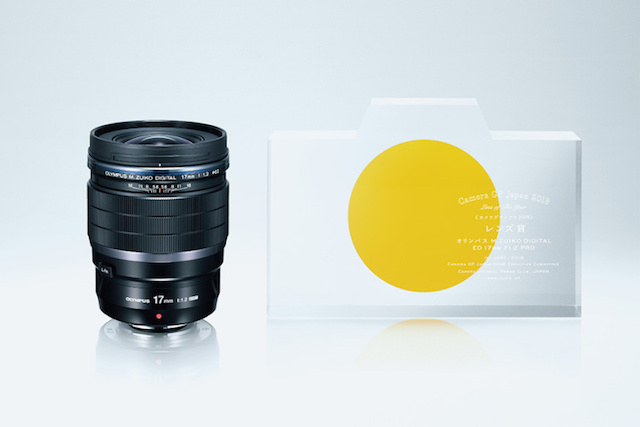 Reasons for choice
Realizing both outstanding resolution and high-quality bokeh, this super-fast lens provides the widest angle as of today in the Olympus max F1.2 lens lineup. While the lens angle is handy in use, a moderate depth of field is also available with the maximum F1.2 aperture. The quality and quantity of its bokeh, realized through the company's technological experiences, is great enough as a full-blown camera, giving a beautifully blurred, feather-like image. The lens does deserve any photographer's trust. High contrast and resolution can be provided even at the widest aperture setting. Despite its intricate structure, the lens gives quite a natural image, representing wider possibilities of the Micro Four Thirds System Specification, with which a smaller image sensor device can shorten an actual focal length. It also works well as an AF lens when paired with an Olympus camera, enabling accurate focusing. A finest lens for an utmost depictive quality.

Readers Award
Nikon D850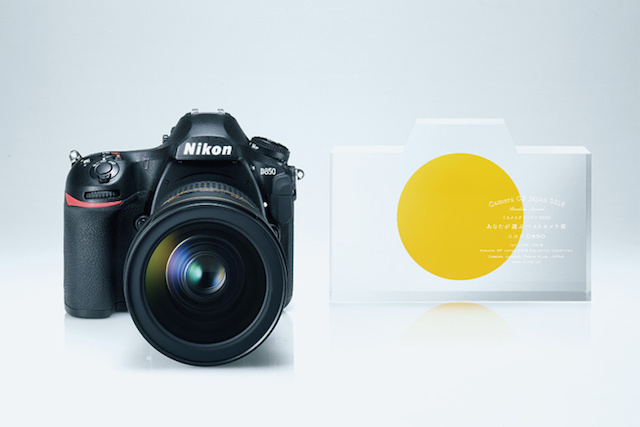 Reasons for choice
A perfect product as a DSLR with an optical viewfinder and quick-return reflex mirror, deserving to be called a masterpiece in the history of cameras. The outstanding resolution of 45.75 effective megapixels successfully maintains higher speed and sensitivity. In addition to the AF System accurate, quick focusing, the same as its higher models, D850's shooting speed is 7 fps, and even up to 9 fps when used with the optional MB-D18 Multi-Power Battery Pack and the EN-EL18B or EN-EL18a battery. The image quality remains excellent even in a wide range of sensitivity, from lower to higher, and its automatic white balancing is highly accurate as well. Rather than concentrating on a specific feature, it presents balanced performance as an all-rounder, suitable for various genres and fields, including the press, sports, portraits, railways and landscapes. The meticulously designed operability is another attraction, with which you can shoot smoothly as you like. D850 shows the finest essence of SLRs with most sophisticated functions and usability. Any photo lover would admire this model.


Editors Award
Editors Award
Panasonic LUMIX G9 PRO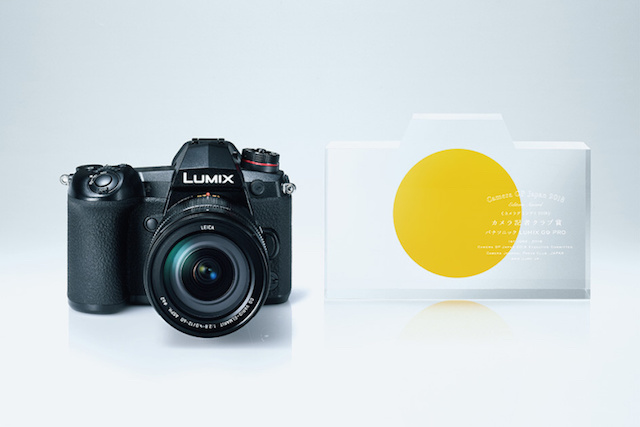 Reasons for choice
Starting from LUMIX G1 launched in 2008, the 20th Camera Grand Prix Editors Award winner, the brand has evolved to produce its new flagship LUMIX G9 PRO after 10 years, especially aiming at most enthusiastic photo lovers. It marks a great development with significant improvements in its functions, to be a full-fledged high-end still camera. While it is finely structured for taking still images, it boasts unique, cutting-edge functions such as 4K/6K photo modes, just as you would expect from the LUMIX lineup. Admirable enough to feel the maker's earnest attitude toward photography, with a high degree of perfection as a Micro Four Thirds System model, suggesting a vision of more practical cameras in the future. This is an ambitious camera handy for a wide variety of photo opportunities with great functions of fast continuous shooting and accurate auto focus.





Camera Journal Press Club/JAPAN

Copyright© 2006-2018 All rights reserved by Camera Journal Press Club
Contact Email:
camera-gp@cjpc.jp